About Us
We are an award-winning family owned business based in Derbyshire that has been designing and making unique, hand-crafted furniture for over 25 years. We design and make both classic and contemporary pieces, all of which can be fully customised. We are a creative bunch and as such are passionate about silhouette, fabric and narrative. We research extensively to fuel our commitment to producing beautiful pieces that will stand the test of time. We are truly passionate about quality and longevity. We have a sense of pride in every skill in the workshop and in each other. We are perfectionists – some of the most important time spent on your furniture will be thinking and discussing time. We are one of the few holders of the much-coveted Manufacturing Guild Mark.
Our Showroom
The full range of John Sankey products are usually available to view here in our inspirational and unique setting above our workshop. Book an appointment here and we will guide you through a variety of styles and comforts, to ensure that you find the perfect piece for you and your home. Our showroom is located at:
The showroom is open by appointment Monday-Friday 10am-3.30pm and Saturdays 10am-1pm. We are situated in Derbyshire, just five minutes from junction 25 on the M1, and a five minute taxi ride from Long Eaton train station. We have plenty of car parking spaces available in our showroom car park. Look out for the John Sankey sign.
Make it a day trip – visit the nearby Peak District , Chatsworth House, Wollaton Hall or the cities of Nottingham and Derby. We are happy to recommend local restaurants and accommodation. Contact us if you would like any further information.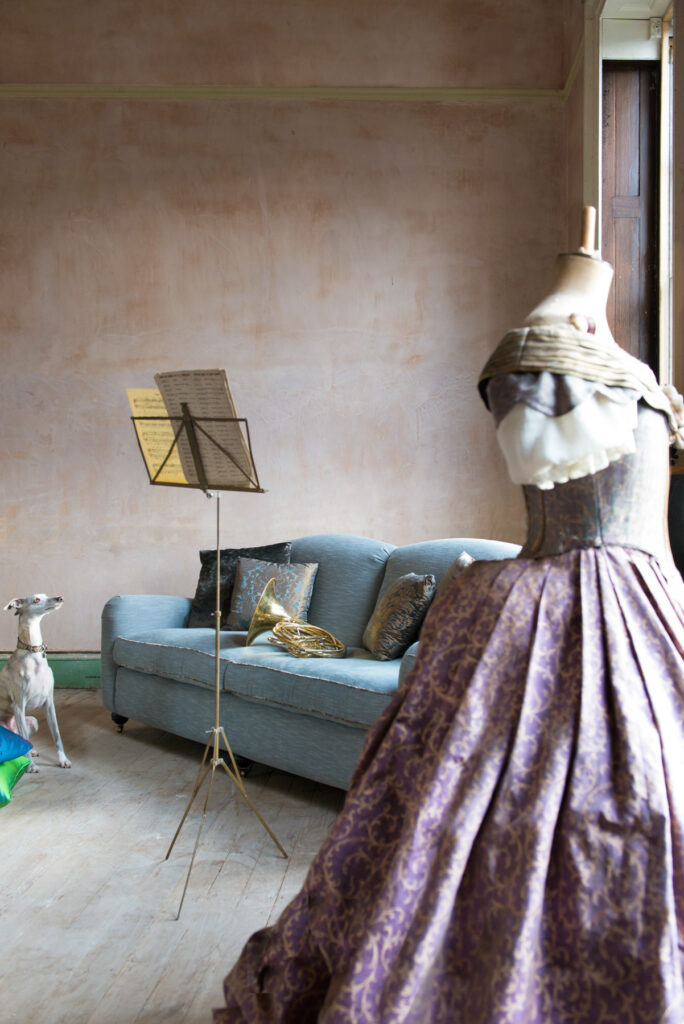 Our design process is what makes our products stand out from the crowd. Every design we offer is the result of painstaking research; drawing on historical shapes and re-imagining them for contemporary life.
Numerous prototypes are created before they pass the test as we are devoted to achieving the best possible comfort. By choosing a piece from our collections, you are supporting the heritage and skills of British designers and makers.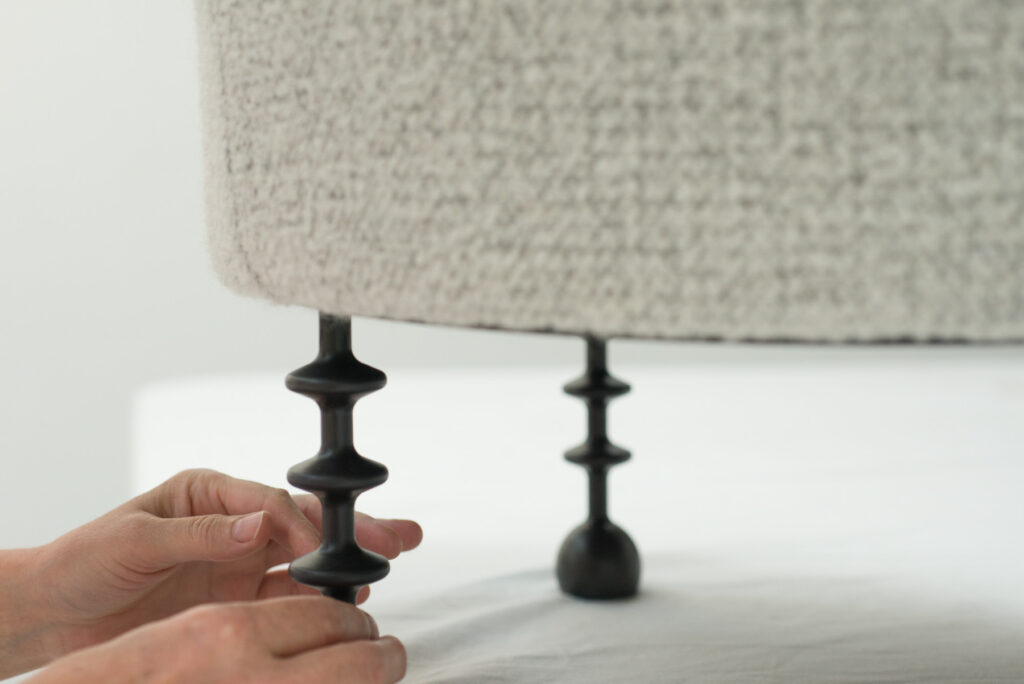 Made For Life
Our furniture is manufactured with a 'lifetime investment' in mind.
Included in any purchase of John Sankey furniture from our online shop is the opportunity to take advantage of our refurbishment and re-upholstery service free of charge (subject to the relevant terms and conditions).
This offer is available once during the life of the furniture and has no time limit on it.
When you are ready for your pieces to be revitalised, simply select a fabric and we will make an assessment as to whether any other components need replacing.
Your fabric choice, any components that are beyond repair and transport costs will be the only charges that you incur.
Please note that this offer does not affect our lifetime guarantee on all our frames and springs, so should there be any work carried out in relation to this area of the furniture that will be provided free of charge.
Sustainability
Committed
We are proud of our high quality furniture, and endorse a buy less buy better approach. Through our commitment to continuous improvement and quality workmanship, our materials are selected to last in our beautiful "pieces for life". But our commitment does not stop there, we are determined to increase productivity and reduce environmental impact in a lasting way. That is why we are always working to select the correct sustainable materials and practices for our products. And consider how our products can be recycled or re-used at the end of their life. This way we can create legacy pieces of furniture reducing environmental impact, support our local communities and form long term relationships with our customers.
Made to Last
Longevity is at the centre of everything we do. John Sankey is the only British furniture maker to provide a FIRA endorsed lifetime guarantee on our frames and springs. Our Made for Life programme is designed to reduce waste by maximising the useful life of our furniture, keeping it looking great for longer.
Lifetime Guarantee
We are so confident in the quality of our furniture that we offer a Lifetime Guarantee for our frames and springs, we are the first manufacturer in the UK to have this endorsed by the Furniture Industry Research Association.
Our Fabrics
We offer an expertly curated collection of luxury high-performance fabrics that are both beautiful and will survive the rough and tumble of real life. If you wish to use your own fabric, just give us a call or email us on sales@johnsankey.co.uk.
Our History
In the 1950's John Sankey founded an upholstery business, famous for its quality and comfort, based here in the heartland of British upholstery; Long Eaton in Derbyshire. Today we are John Sankey – a family owned business since 1992. Some of us worked for the original John Sankey and so did our dads, and we're bringing on the next generation now with our crafts-based apprenticeship scheme.
Personalised Service
We are here to help if you would like advice in selecting the best furniture to meet your needs or have something special in mind to fit a particular project.